Surveying over 60 banks and lenders
to get you the best mortgage!

Mortgage Renewal
When it comes time to renew your mortgage, I'll help you review your options and make the renewal process simple and easy..

New Mortgage
Need a new mortgage? I'll help you pick the right fit for you and your budget. Your mortgage should fit you, not the banks.
Mortgage Refinancing
Sometimes, refinancing is your best option for a variety of reasons. Let me review your options and do the hard work for you!
About Me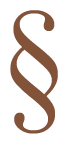 I have been offering expert mortgage advice for the past 15 years. I pride myself in my excellent service while providing ethical and honest advice when it comes to home financing.
Whether you are a first time homebuyer, refinancing or purchasing an investment property, my goal is to find you the best mortgage product and the most competitive rate.
This is the second time we have used Gitta for a mortgage and both times the experience has been great. Gitta works for you and you only. Gitta's connections with the financial institutions is 5 star due to her diligence and honesty with the lenders which shows on how quickly you will get an answer regarding your mortgage. She communicates with her clients honestly and with clear instructions on what needs to be done to get you your mortgage. Her responses are almost instant both by email and telephone. We will always use Gitta for our mortgage needs. Thanks Gitta for the great service and we look forward to future dealings.  Sue B

If you are looking for a reliable, sincere, and respectful mortgage broker, look no further! Gitta has helped us multiple times over the years, and her hard work and commitment has not gone unnoticed. Time constraints? Financially and economically stumped? No worries. Gitta will put her heart and soul into getting you and your family financially prepared for that perfect home. She really does go above and beyond. We are forever grateful. LCH

Gitta was an incredible help in my home buying process. She is an early riser and is very available and on the ball to help as quickly as possibly. The housing market is crazy and I am grateful for the guidance and assistance I received. Don't hesitate to work with Gitta! :) she's fantastic! JW

Look no further, She is the one, the one you need on your team when it's time to buy a house. She goes the extra mile and yet she is still human and knows about the stress involved in the process. She is supportive and willingly informs you of what is going on, and what is the next step. We are so happy with her helpful prompt service, She was our rock and the best thing that came out of buying our house. She is on top of things and always there to help, support and advise. Knowledgeable mortgage broker AND an amazing person. Forever grateful to you Gitta. J.M.

Dreaming a home? First time or repeat home buyer? Don't hesitate to contact Gitta! She's been very helpful and very responsive! Despite this pandemic, shes doing her best to make the deal on time! Her top priority is to make sure you've got approve and make the deal happen!😊 Thank you again Gitta for helping with the purchase of our First Home🏡 .

We have had a wonderful working relationship with Gitta for over 10 years now. She digs hard for the best interest rates out there and each time my wife and I are stunned with the value she finds for us. Gitta is always available, a go-getter with high energy and very personable. She makes hunting for a mortgage fun. Tristan M

Gitta is always the first person I call with mortgage requests. She is prompt in her reply time, fast acting and gets the job done. I feel comfortable sharing my personal details with her and would not hesitate to recommend her for your mortgage needs. Shauna O

Gitta has helped us multiple times with our mortgage, but most recently really showed how creative and knowledgeable she is with strategizing unique ways for us to invest in an additional investment property. She always gets back to us immediately and is on her game with all time sensitive material. She kept the process so easy for us, it really made it a zero stress experience which I couldn't be more grateful for. Absolutely the best in the business. Cora H

Gitta has been doing all my mortgages for the past 10 years and she has been nothing but professional, quick to always respond and help us, and puts our interest as her top priority. She quickly searches out our best options and what will save us the most money. Even when we have been stuck on construction projects and thought about giving up the dream, Gitta didn't stop working until she made a deal happen for us. I would highly recommend Gitta if you want to make your mortgage happen. Nicole M.

Gitta was absolutely amazing to work with. She was knowledgable and able to work with our changing situation to help us buy the starter home of our dreams. When we came back a few years later to look at investing in another property she was so quick to reply and help us see where we were financially for that endeavour. I would absolutely recommend chatting with her, and will be revisiting her in the future for any other home purchases. Ceiligh Tummon

Gitta has been our go-to broker for mortgages and renewals at least 4 times over the years. We appreciate her honesty, professionalism and efficiency with every transaction. There are dozens of brokers in our area, Gitta's integrity and knowledge definitely put her a step ahead of the competition. We wouldnt hesitate to recommend her to anyone looking for a stellar mortgage broker. The Remi's